The two-day tour to Tulbagh
In the late 1700s Dutch governor Rijk Tulbagh declared the necessity for a new magisterial district in the valley known as "Land ten Waveren", named for the Waveren family who had settled there a little earlier.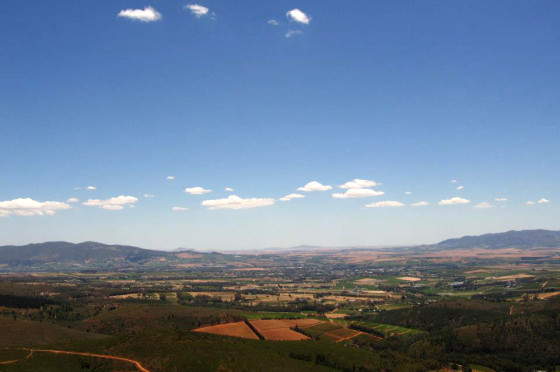 A Drostdy was built, housing the magistrate, his court house, and a prison cell, and the town takes its founding date from that time. Today the Drostdy is a magnificent museum reflecting its period, and visitors are invited to taste the range of Drostdy-Hof wines in the dark cellar which once held felons in chains.
Disaster struck in 1969. An earthquake, magnitude 5.6, struck the West coast, with Tulbagh as the epicentre. Everything old was destroyed, and several lives were lost. But the Rupert Foundation for the preservation of heritage architecture stepped in, and working to strict historical precedents reconstructed every damaged cottage and church.
Today the village is a quiet rural centre, boasting a magnificent street of Cape Dutch architecture and several renowned wine estates, including Saronsberg (pictured in the feature image), Rijks and Twee Jonge Gezellen.
Although Tulbagh is a mere hour and a half from Cape Town and easily possible as a day tour, it's best to overnight so as to enjoy its many attractions. We always use Rijk's Lodge, Villa Tarentaal, or the lovely Tulbagh Hotel.
Both the outward and return journeys from Cape Town take us through scenery of spectacular beauty, including the mountain road built by Andrew Bain in 1853 (see picture)..
Should you wish to visit this beautiful area, and to sample its outstanding wines, please contact us at john@bigblueskytours.co.za.